Hear from real people who have had the Huddlehumans experience.
I joined a little over two months ago out of pure need for help and support. I was in an extremely dark place, ready to do something drastic to end the pain I was in, and then I found Huddlehumans. And I'm so grateful for that. When I joined, I was nervous, anxious, manic, and scared. I had no purpose or direction in life and I didn't know what to do. But I soon as I opened up and started talking, it felt like I could breathe properly again. Like Huddlehumans was a breath of fresh air that I hadn't gotten in so long. It's amazing what this community did and continues to do for me. I've made such amazing friendships here that I thoroughly and will always cherish. I've been granted to opportunity to help so many different kinds of people, which is such a gracious gift that Huddlehumans gave to me. I used to feel so alone, and now I know I'm not. Thank you, Huddlehumans. I thank each and every person here for what you do. You all are amazing. I appreciate this community so much that I can not put my gratefulness into words. You have truly changed my perspective on so many things. Now I know that there is hope in the world, that I will make it, and that there are people always willing to support and uplift me. Now I know that I do matter. That I can and will make it. Even though we are all thrown ups and downs in life, I know that Huddlehumans will always be there to help. No matter how dark of a place I'm in, I know that there's people who will always help me and strive to make this world a better place. I think you have. I know that you've made so many peoples world's a better place. From the bottom of my heart, thank you Huddlehumans. Thank you so much for everything you do.
This is the first time I've ever reached out to anyone, let alone a whole group of people that I don't know about my struggles. Everyone here has been very nice and welcoming. I was very skeptical doing this because I only just finally had the courage to talk to a Doctor 2 days ago, I should have called a Doctor 10+ years ago. This place has helped me understand that it's ok to be open about your struggles. I've found myself a little happier since joining. I just wanted to say thank you and happy to be here.
This place has shown a welcomed understanding for people when they're struggling to get their words out-- so many people who were willing to reach out to me even when I was struggling to even communicate here at first was staggering... The staff team has been welcoming to me and if it wasn't for one of my friends in this community I wouldn't have had the incredible chance to meet any of you... I'm glad to feel welcomed in a place like this, and I'm even happier to just be here 🙂
I've met amazing people in the huddler family who are always there to listen, people often tell me that I make others feel cheerful so I'm too guilty to discuss anything negative with them, but the huddler family is different, I have no hesitation talking about my problems. I have never been so open about my problems to anyone in my life before I really feel at ease when in here..I love the huddler family soo much and I hope I can continue to meet and befriend more new people from here!! I also found my pal banana cat from here
I joined this server when I wasn't in the best of places. I was lonely, scared and I felt like I didn't matter. Everyone here has changed that. Everybody I've met has been kind, friendly and good at listening. They've been willing to help me, and others. It's been a community I've been always welcome in, no matter how long break I took, or no matter how much I struggled. It's an act of kindness that always comes back around, and it's a perfect example of people gathering together with one common characteristic and goal, helping people. And I love it. I wouldn't trade this in for the world.
So I just wanna like, take the time to just appreciate how open this place is about mental health struggles and such. 🥰 I've been dealing with, like...a lot of back and forth shit in my head for over a year and a half now, and to have a place where I and others can share and be open about this stuff is really amazing and wonderful to see, really. ❤️
Wow, this place. If I am sad, you are here. You know me better than most do irl. This is so overwhelming to be greeted in chat when you wake up, and go sleep. I love having conversations here, vent, or just get help. This server is one of the many reasons i still enjoy my life and also have changed myself in a (i hope so ) good way! You are the most source of human interaction I get so I might come over weird some times, but I appriciate the hard work people here are doing all day long. I am not sure how I ever will be able to give this back, because I am so grateful. The last weeks have been so great, but specially the last days where i got more active and talked to people like Dark, Flutterby, and the whole huddle community. Thank you, I love you all!
Just want to say that I while I haven't been on this server for very long, in a time where I feel like I am struggling to realize who my real friends are, and where I am going through one of the hardest moments of my whole life, everybody I have been on this server has been so kind, and it truly has felt like a home for me to be able to be around incredible people that care so much for the world. Thank you for being there for me when I needed someone, and I am so excited to continue on my life's journey as a member of this server.
I'm supposed to feel regret after just venting about the stupid stuff in my head, but when I did that here yesterday, I didn't feel that. That's enough for me to know that 1. People do care 2. I love this server despite being a member for roughly half a day Radiate and absorb positivity and I wish you all the best there is. You guys are awesome
I never really talked about my feeling like this, never vented or told someone my struggles like this. But I decided to join this server and honestly is probably one of best things I could have done. It makes me feel comfortable and safe, that I can connect,share,listen, and help others never made me more happier! I know we can get through our struggles and pain, we have each other and that's a beautiful thing to know.
I've been part of this server for quite a few months now, and with each day I feel a greater sense of love for the community and everyone in it! From the moderators, champions, to the newest of huddles, everyone is so welcoming and friendly. I had never expected to meet so many different people, each with their own struggles and challenges, all being so absolutely amazing despite everything they've been through or are currently going through. HuddleHumans is truly unlike any other server on Discord, thank you all so much for making this place what it is! I'm so proud of you guys and all that you've done!
Unlike other mental health community servers out there, there ia something special about huddlehumans. The environment here is positive; it doesnot let you drown in your sorrows and others' sorrows. Its the kind of environment where you when you vent your feelings, not only do people sympathize with you and understand you and relate to you, but also support you and encourage you to get out of it, and take baby steps( provided that you want to do the same) It has a positive, sweet and fluffy environment.
A wonderful community that I've been a part of for a year... I just happened to search for mental health on telegram and landed on your group. BEST DECISION EVER. For one year altho I couldn't support anyone properly, I recieved all the help I needed. I thought I needed medicines and was scared to diagnose but no what I needed was a support system. HuddleHumans is my chosen family and I'll be forever grateful for your inception.
Like taking off a heavy jacket from a long walk in the snow, the weight of whatever it is that's bothering you lifts away. They'll compliment you while soothing your woes, they'll make alphabet soup for you and arrange it in your name. I've spent so long thinking of how to express how welcomed I felt here, how much I've needed a space to be me but nothing really strikes me as an ideal choice of words. Look around for a bit, use the channels that speak to you, and when you're done, you can leave as you'd like. That security, flexibility, and genuine friendliness is invaluable to me. Thank you Huddlehumans.
MENTAL HEALTH TIPS SHARED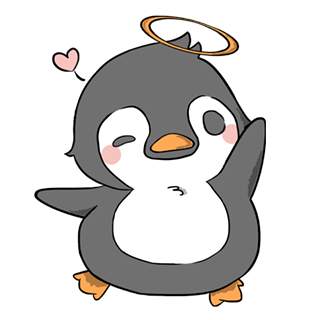 Receive exciting updates from Huddlehumans such as helpful blog articles, mental health tips, giveaways, podcast releases, and many more!

Huddlehumans is a global platform that strives to bring people together to challenge the social norms and stigma surrounding mental health.
Founded in 2017, we have endeavoured to provide a safe and non-judgemental portal for those with mental health issues to congregate and share their experiences. Recognising that mental illness is often an area shrouded in taboo and stigma, we made it a global mission to normalise mental health and continue to work tirelessly to break down barriers that prevent the disadvantaged from accessing mental health support.
Be a part of the Huddle family!
© 2021 Huddlehumans. All rights reserved. Our website services and content are for informational purposes only. Huddlehumans does not provide medical advice, diagnosis, or treatment.